Holiday season is in full gear. Within the last few days, I've been to Home Goods, Target, Marshall's, TJ Maxx and on and on. Now you know the stats are pretty high that most people buy more for themselves than they do for others when they are holiday shopping (the sales are good though).
But I've really tried to resist the shopping for me temptation this year, and even things I did originally buy for myself, I'm going to give away.
But I need to get it out! I need to put my (unreasonable) wishlist somewhere, so I guess here's as good a place as any:
The Clarisonic (QVC has done a great job of selling it…). Everyone seems to love it, so heck why not try it?
Kitchen Aid mixer. Although I'm short on space (for now) I think they are very pretty. I can see myself cooking in my beautiful kitchen with my beautiful appliances.
A tea set. I've been eying tea sets at Teavanna forever, but never made a purchase.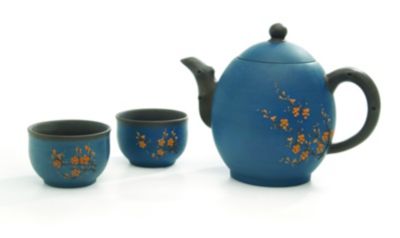 Note: this is not a subtle (or not so subtle way) of telling the hubby or my family what I want. I really don't want these things, it's nice to dream.
What is on your wish list?
Happy Shopping!
A. Genise